Is state-funded obesity surgery a good idea?
by Alan Cooper
(Editor, ObesityCures.com)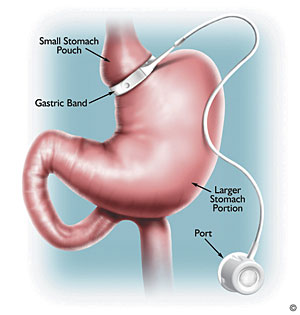 Lap band surgery like this could soon be funded by Australian taxpayers
Should taxpayers have to cough up the cash to fund lap-band surgery for morbidly obese citizens?


That's the question currently being considered by a parliamentary inquiry in Australia.
The Herald Sun reports that the findings of the inquiry are expected shortly and will contain a recommendation on the need for making bariatric surgery - popularly known as lap band surgery - widely available for those considered unable to lose weight through diet, exercise or other means.
What do you think of the plan? Post your views on this page.
For the full story visit...
www.news.com.au/heraldsun/story/0,21985,25429803-662,00.html