---
What is the Peter Jackson Weight Loss Secret?
Introducing the Skull Island Diet...
What is the Peter Jackson weight loss secret? The image most of us originally had of the Lord of the Rings movie maker was a portly, bespectacled figure reminiscent of one of his Hobbit characters.
But film industry insiders and Jackson fans started noticing a new-look Peter Jackson nearly a year before the rest of us. It was only with all the publicity surrounding his feature, King Kong, that the public at large woke up to the slim, spectacle-free version of the man and begun wondering about the Peter Jackson diet.
And it's not difficult to see why there's still so much interest. The Peter Jackson weight loss has been impressive - he's shed some 70 pounds (32 kilograms). So what's his diet secret?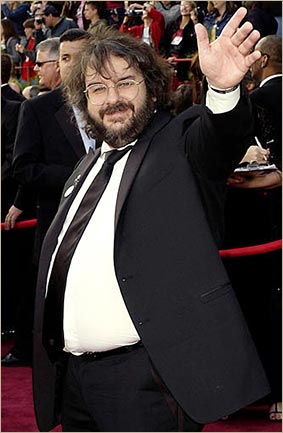 No Fad Diets on Skull Island
Was it the South Beach Diet? The Cave Man Diet? The Atkins Diet?
Obesitycures.com did some research and discovered that Jackson did not follow any of the popular fad diets. The real secret to the Peter Jackson weight loss phenomenon has been dubbed the "Skull Island Diet," after the fictional island home of King Kong.
Jackson, bemused by all the attention his new image is receiving, insists a lifestyle change, rather than a diet is responsible for his weight loss. "I just got tired of being overweight and unfit, so I changed my diet from hamburgers to yoghurt and muesli and it seems to work," Jackson told Britain's Daily Telegraph newspaper.
Hard Work good for the bottom line ... and waistline
Jackson reportedly followed no specific exercise program either, but has spoken several times of his punishing 21-hour-a-day work schedule on the King Kong set, which no doubt accounted for part of the weight loss.
Jackson said he was cutting during the day and shooting during the night for months on end, surviving on three hours' sleep. "I thought I was some kind of Superman, but it knackered me.''
And what of Jackson new-found spectacle-free status? No, unfortunately losing weight does not improve your eyesight. Jackson underwent laser eye surgery, explaining that he had grown "tired of being outside with rain and dust on the glasses".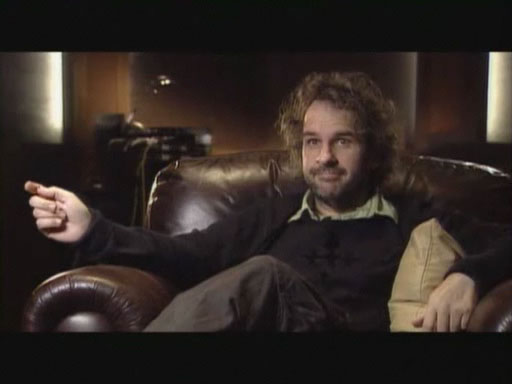 Feel like a bit of a laugh? Click here for a tongue in cheek photographic timeline of Peter Jackson's weightloss.




Obesity Cures Makes the Big Time!
Our Peter Jackson Weightloss Page Prompts New York Post Follow Up
ObesityCures.com is getting a growing reputation for breaking news in the field of obesity and weight loss.
A recent article by the influential New York Post's talented entertainment writer, Farrah Weinstein, credited us with popularising Peter Jackson's " Skull Island Diet" .
The article was headlined "'KONG' DIRECTOR A DIET KING" and began...
"December 7, 2005 -- Peter Jackson has gone from a giant gorilla to a hunky monkey. The "King Kong" director shed nearly 80 pounds while shooting the monster movie remake by eating a strict diet of yogurt and muesli, getting little sleep and working around the clock, sometimes putting in 21-hour days.
"It's already been dubbed the "Skull Island Diet" by the diet Web site obesitycures.com, named after the, tortuous jungle where King Kong was born."


Top of Peter Jackson Weight Loss Page
---