Pet Dog Obesity Cure
by Alan Cooper
(Editor)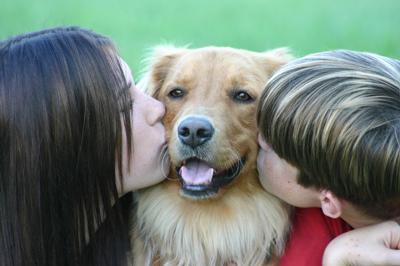 Why Fido really is your kid's best friend
Having a pet dog lowers a child's risk of being obese, a new study has found. It was carried out by researchers from St George`s University, London and concluded that kids from families with a dog are more active and in better physical shape than those without.


The team, led by Dr Christopher Owen, senior lecturer in epidemiology at the university, used activity monitors to record movement levels of 2065 children ages 9 and 10 over a week.
They found that kids with dogs spent an average of 325 minutes (that's more than five hours) doing physical activity each day - 11 more minutes than kids without dogs.
"The more active lifestyles of children from dog-owning families
are
really interesting. However, long-term studies are needed to answer it, but it may be a bit of both," Owen said.
And it's not just good news for kids. The study found a similarly fat burning link between dogs and their adult owners.
I'll race you to the pet store!