Will a "soda tax" help curb obesity epidemic?
by Alan Cooper
(Editor, ObesityCures.com)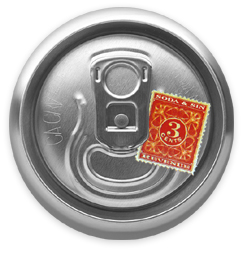 Will a soda tax curb obesity?
Calls in the US for a federal tax on sodas and other sugary drinks are gathering momentum. But will a "soda tax" do anything to curb the obesity epidemic?


The Senate Finance Committee was set this week to hear ideas from experts about how to pay for President Barack Obama's $1.2-trillion extreme makeover of the country's health care system... and a soda tax could be one of them.
It's estimated that a soda tax could raise as much as $24bn over the next four years.
Supporters of the tax, like the Center for Science in the Public Interest, say sugary drinks are one of the main culprits in the global obesity epidemic. They argue that a national tax - similar to those levied in at least 12 states already - would cut consumption and make for a healthier nation.
But the American Beverage Association, the lobby representing Coca-Cola, PepsiCo, Kraft Foods and other big drinks companies said such a tax would be unfair on lower-income people and would do nothing to cut the amount of sodas and other sugary drinks Americans consumed.
What do you think? Is a soda tax a long-overdue step towards protecting the public health? Or is it another example of "nanny state" interference in its citizens' lives?